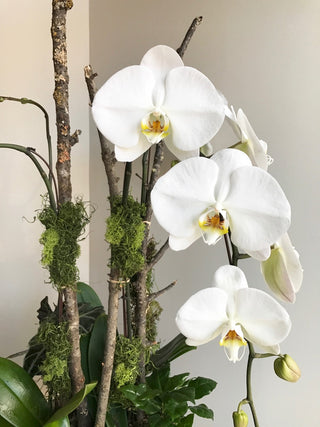 Celebration of life flowers offer a touching and optimistic way to honor the memory of a departed loved one. These vibrant and personalized arrangements celebrate the joyous moments shared, providing solace and comfort during times of grief. Beyond their beauty, they become a focal point for gathering, fostering unity and support while preserving cherished memories. In the face of loss, celebration of life flowers serve as a symbol of hope and a loving tribute to those who live on in our hearts.
At Balconi Floral, we understand the significance of timely and thoughtful deliveries during sensitive occasions like celebrations of life. We strive to ensure that your floral arrangements reach the intended destination with utmost care and respect. To facilitate a seamless experience, please take note of the following delivery guidelines:
Delivery Locations: We offer delivery services to funeral homes, churches, or private residences through out the Vancouver Lower Mainland. Please provide accurate and complete address details to ensure the successful delivery of your order.
Contact Us for Special Requests: If you have specific delivery time requirements or any special instructions, kindly reach out to us before placing your order. Our dedicated team will do their best to accommodate your requests and ensure a timely delivery.
Timely Delivery: While we make every effort to deliver your floral arrangements on time, there might be certain unforeseen circumstances beyond our control that could affect delivery times. In such cases, we will communicate with you promptly to find the best possible solution.
Order in Advance: To ensure the availability of your preferred flowers and timely delivery, we recommend placing your order well in advance of the celebration of life event.
We take great pride in delivering heartfelt condolences through our exquisite floral creations. We are committed to making the process of honoring the life of your loved one as smooth and compassionate as possible. Please feel free to contact us with any questions or requests; our compassionate team is here to assist you during this sensitive time.
Thank you for entrusting us with your celebration of life floral arrangements.